OUR PROJECT IN VIDEO
We are 3 students in engineering school at Grenoble INP ENSE3, National School of Energy, Water and Environment and 2 architecture students from ENSAG. Our passion for mountain sports and our will to act for a sustainable world gathered us around a shared project : Tri'Haut pour l'Everest.
The Khumbu region, which holds many 8000 meters peaks and the roof of the world, mount Everest, is suitable to many high-altitude treks which produce an important amount of wastes.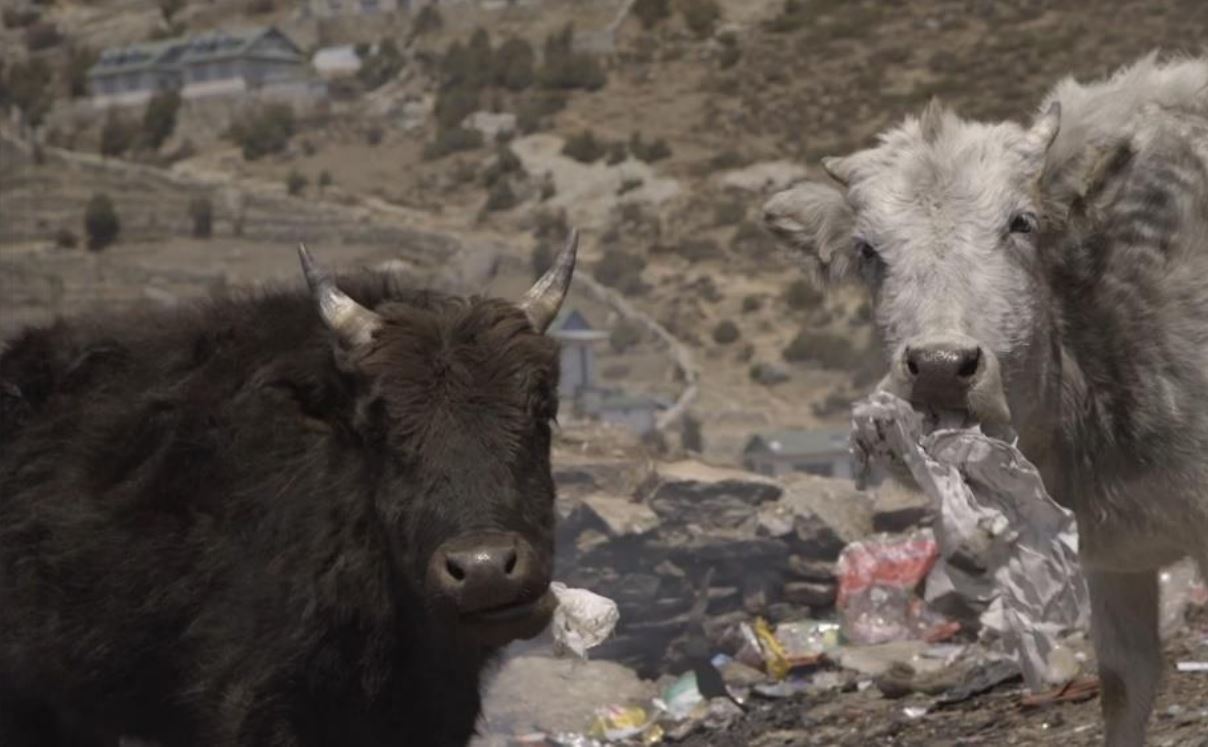 Despite the efforts made in order to limit the pollution on basecamps the past decade, there are a lot of wastes, especially plastic ones. And they end up directly within nepalese rivers. The Khumbu does not have the required infrastructures to treat these wastes. Our goal is to install such infrastructures in order to bring a sustainable solution to the plastic waste problem in this region.
Tri-Haut pour l'Everest is a project based on different pillars :
Environmental, because it aims to fight against the pollution caused by the many plastic wastes produced by the inhabitants and the touristic expeditions in this region.
Human, thanks to an important collaboration with the local populations and the appropriate authorities in the valley such as the SPCC (Sagarmatha Pollution Control Committee), or the NMA (Nepal Mountainering Association).
Educational with the writing of articles about environmental risks linked to trekking and mountainering. And the production of a little moovie about the course of our project.
See you on the other sections of our website for a detailed presentation of the project.